Your 360° Virtual Tour is loading from Google Maps…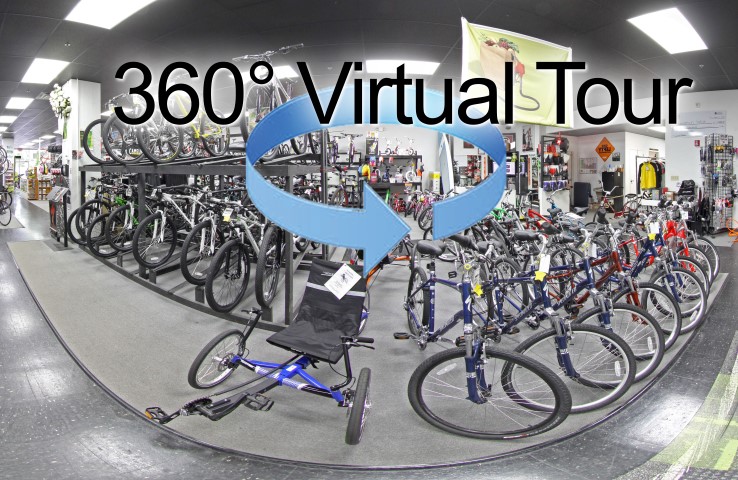 Cycle Center is a bicycle dealer that provides Columbia, SC with bicycle renting and repairs. Visit our website today or give us a call at 803-256-0557
Mission Statement
We provide the highest quality products with competitive prices. We constantly strive for 100% customer satisfaction. We look past the single sale and are committed to a long term customer relationship. Our commitment to the community will be the envy of the bicycle industry.
Come Visit Our Stores for the latest, coolest bicycle stuff on the planet
Bike Lines We Carry
Specialized: Quickly becoming the most desirable bike brand in America
Cannondale: Longstanding American heritage and Premium name.
Pinarello: The One And Only.. When one thinks of roadsters you think Ferrari and Pinarello. Done.
Eddy Merckx: Devined from the knowledge and experience "The Best of All Time, The Cannibal"
Fuji: Actually an American company and now doing business as Fuji-America. Really Good…
Haro: A realization of a BMX brand into a viable and durable all purpose full line manufacturer.
Dahon: The first and best in the "Folding bike" category.
Masi: A European tradition for excellence.
Greatest Selection
All of our stores are stocked with great selections of accessories. If one store is out of something, the item(s) can be transferred from one of our other stores. If we don't have it in stock, we would be more than happy to order it for you. The Cycle Center is the largest advocate of cycling of any bike store in Columbia. We are dedicated with more group rides, more races, and more community activity, than any other store in Columbia.